The Camp Tree word-of-mouth application saves time and money by
making it easy for families to invite their friends and earn rewards.
1. Launch Your Referral Campaign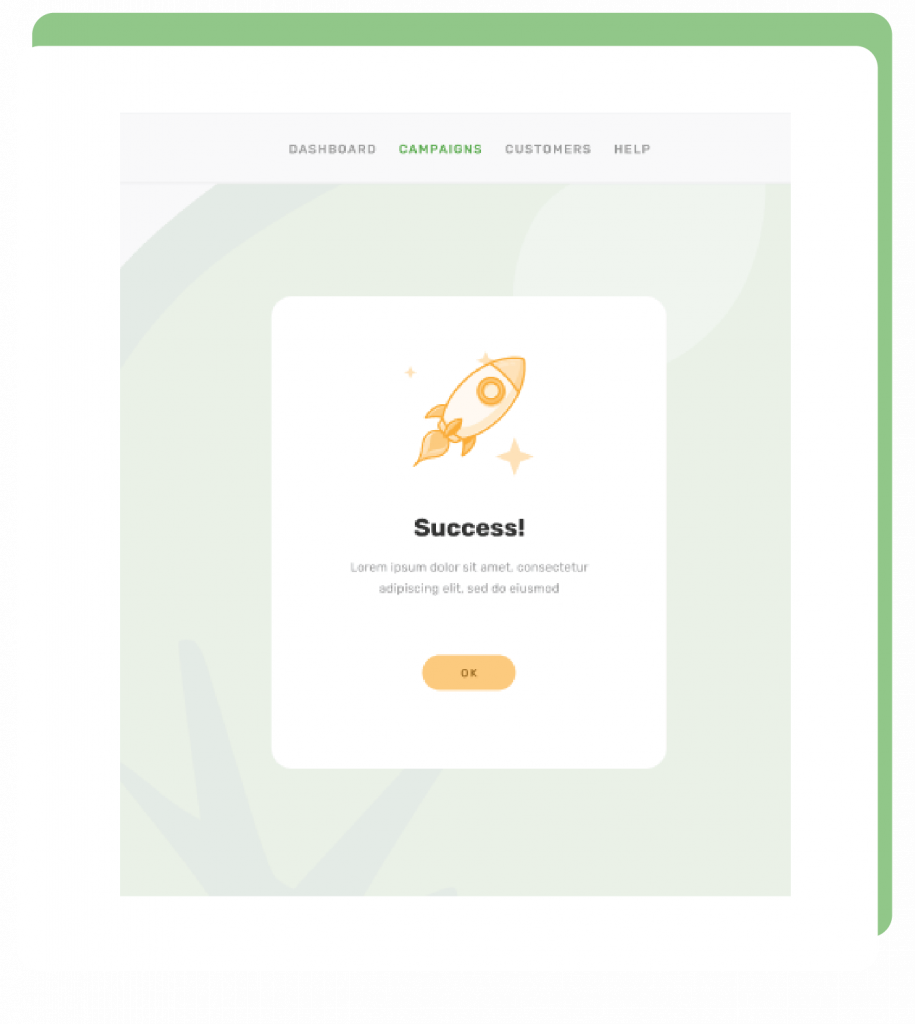 Use a pre-loaded template to create a referral campaign for campers, counselors, events or fundraising.
2. Ambassadors Share their Unique Link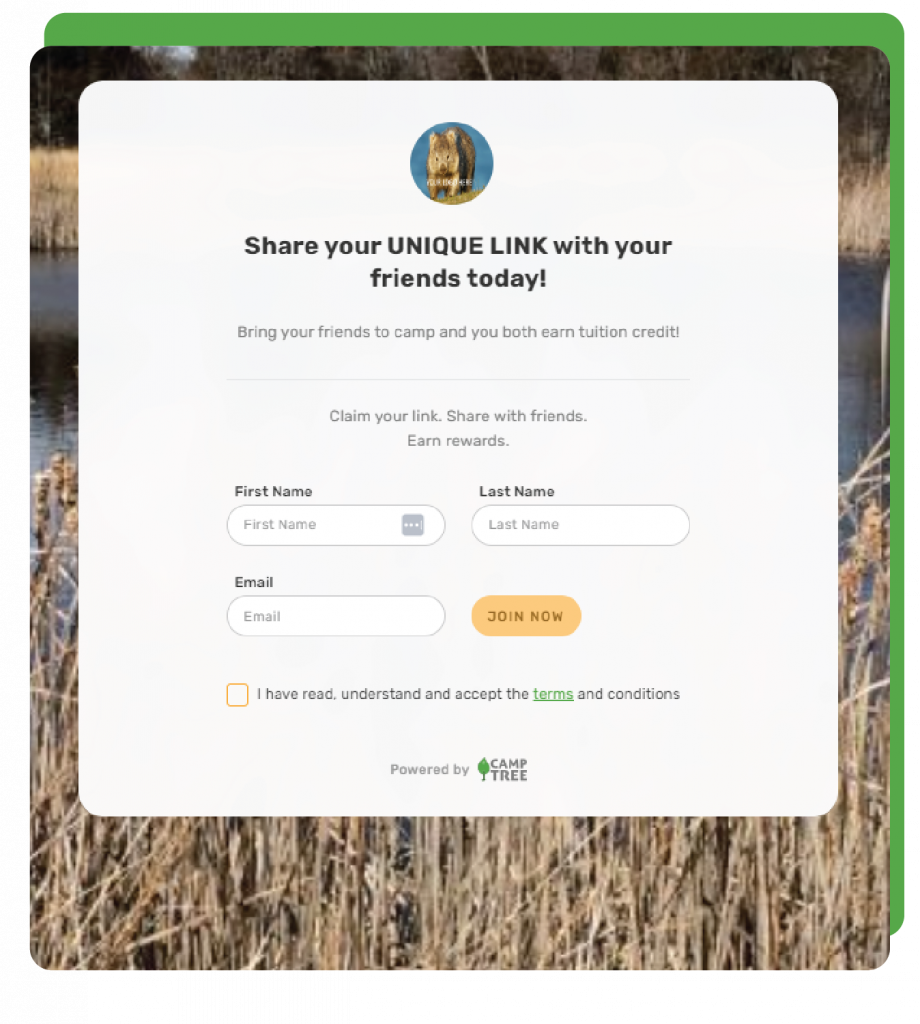 Your camp families (Ambassadors) each receive a Unique Link to share via social media, email, text and more to invite their friends to camp.
3. Prospects claim code and enroll in camp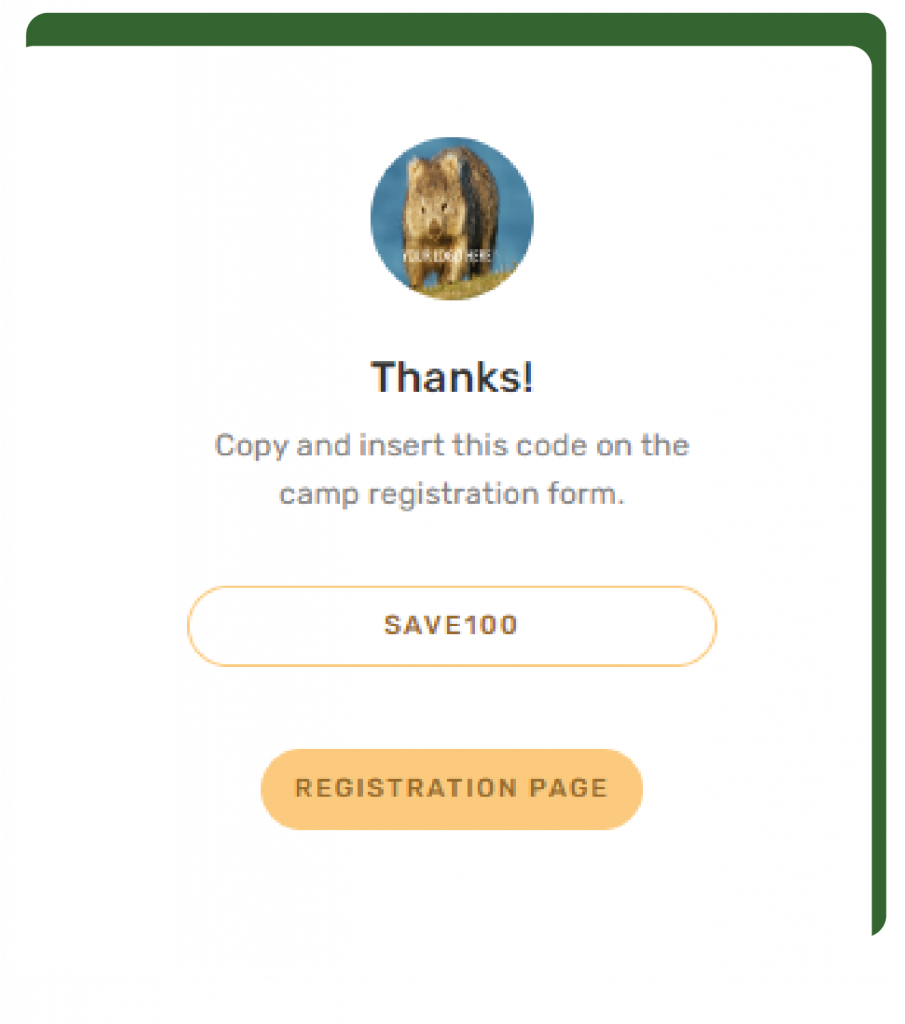 Prospective families or staff claim their code and link directly to your registration or other software.
4. Camp Tree tracks and reports it all…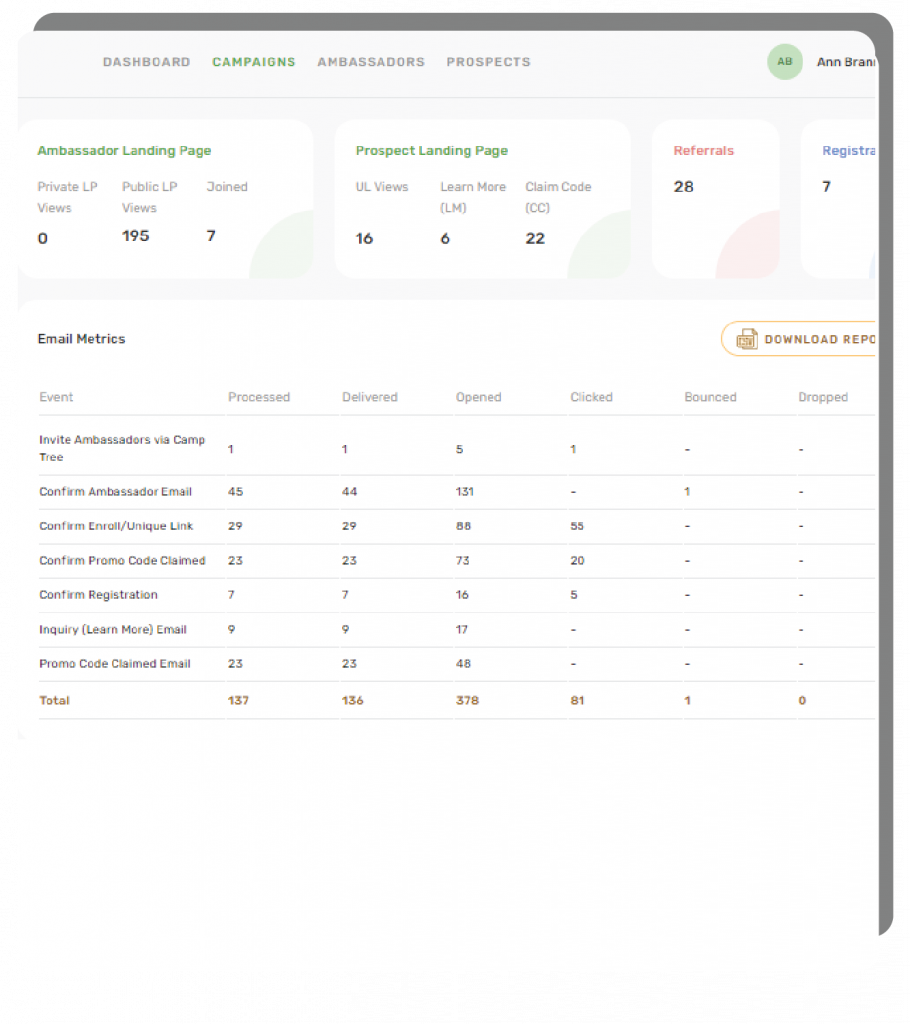 The Camp Tree app tracks the flow every step of the way and provides downloadable reports.
Let Camp Tree Do the Work For You:
Once a Camp creates and launches the campaign, the Camp Tree app does all the work – tracking, reporting and more.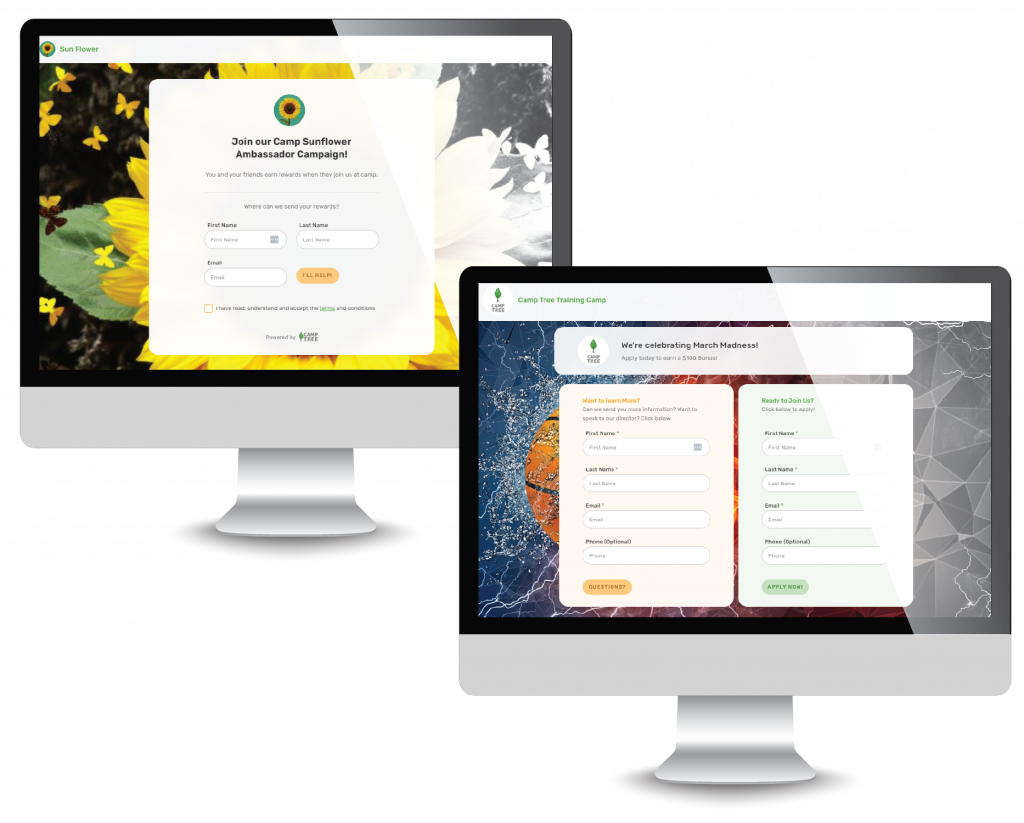 Send 8+ automated emails in a timely manner.

Avoid confusion of knowing who referred whom.

Eliminate the management of spreadsheets.

Track the data to see what campaigns work best.

Create multiple campaigns to match your goals.
Customized emails, landing pages and dashboards so your Camp families can refer you quickly and easily.
Launch Unlimited Campaigns
Launch a single Referral program that runs year-round or use Camp Tree as a full-blown marketing tool and launch multiple campaigns throughout the year to recruit campers, staff, raise donations and more.
Frequently Asked Questions
Instead of taking a commission or pricing based on your size, we charge a set price that you can pay monthly or annually. There is a one-time onboarding fee of $99. Each account includes unlimited campaigns so you can recruit new staff, campers or use it for special events!
We work with all types of camp – large, small, overnight, sports, religious, STEM. – the list goes on. The main criteria is that your families love what you do and want to spread the word.
We have had camps get up to 26 referrals in 3 weeks!. It depends on how much your families like what you do and how much you promote and encourage people to join your Referral program using the Camp Tree app.
We built Camp Tree to work with camp registration softwares such as CampBrain, CampMinder, Active, JotForm, Regpack, FunJoin and more. For staff or fundraising, you can link to your job application and donation software.
GROW Your Camp by Turning Parents into Promoters!

Contact Camp Tree Today for a Quick Demo and Consultation.
Sign up
Quick and Easy
Invite your families to help promote your camp.
Promotions tracked
by Camp Tree.
Reward notifications
sent automatically.