Have A Look At Our Templates
These can be loaded directly into your account.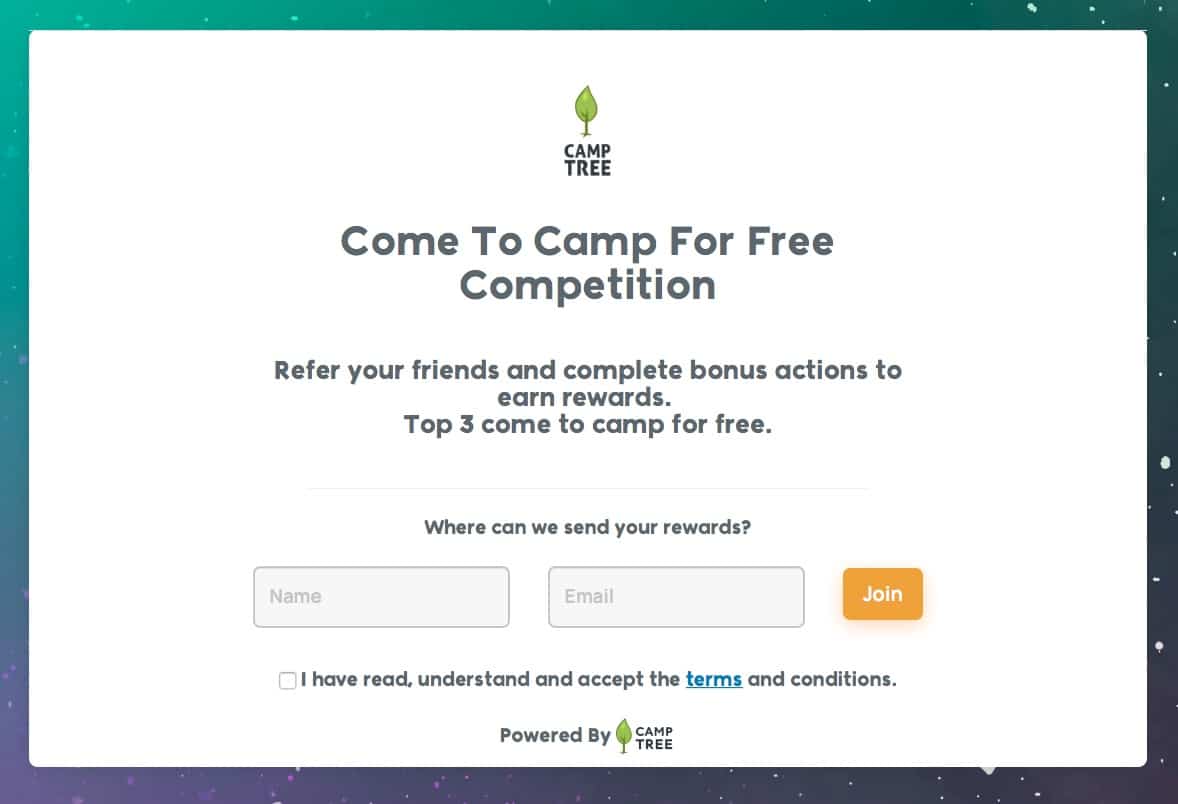 Competition - Come To Camp For Free
Great for getting your families engaged and excited about Camp.
Ask them to refer their friends in exchange for the chance to win a free camp or other rewards like camp swag etc. 
Great for building excitement and generating a big email list to market your camp. Get your families referring their friends in return for rewards.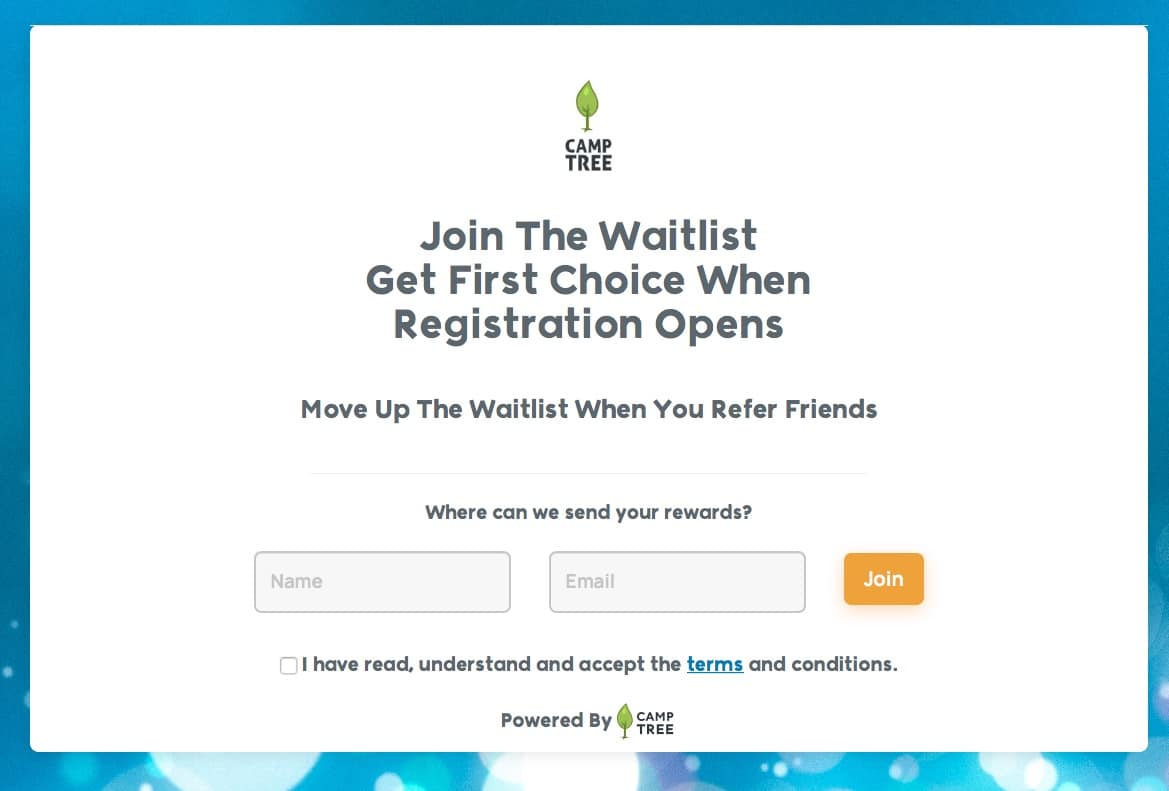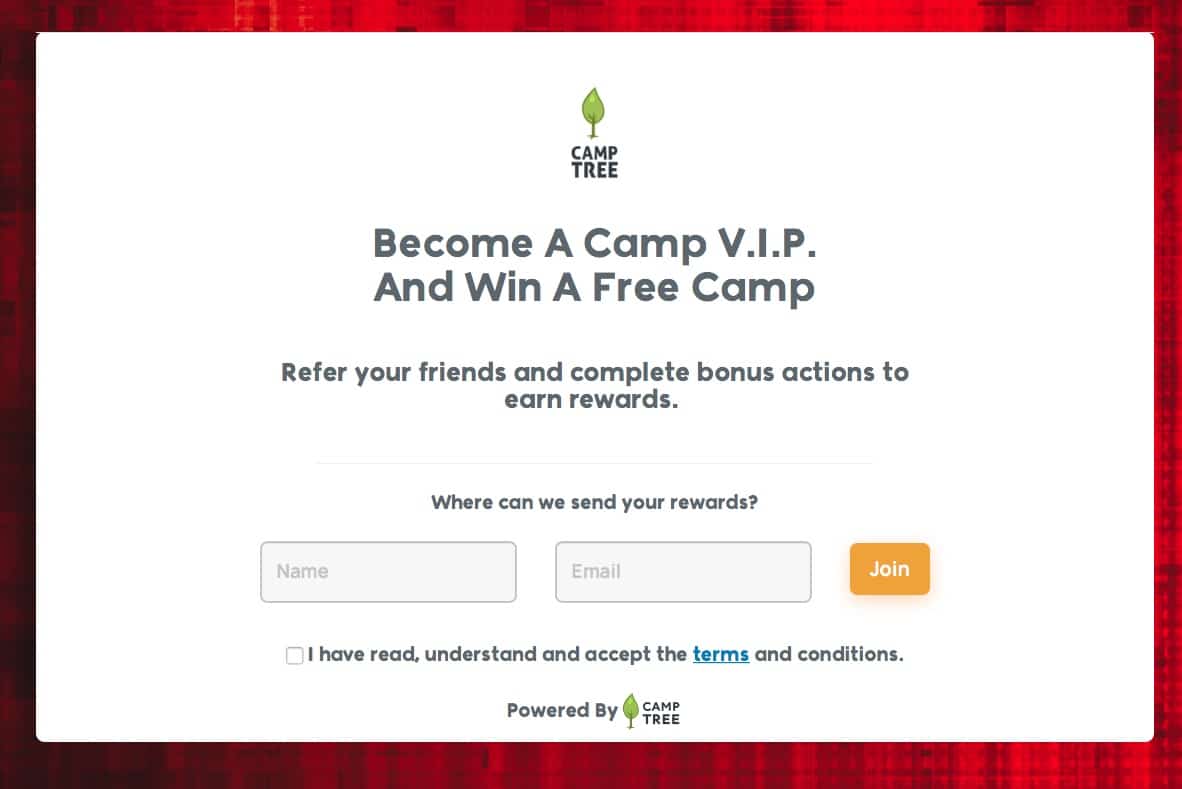 Families earn rewards for their kids on camp by referring their friends. Great way to engage your community and reward those who are actively talking about your camp.
Engage your community to promote your camp, refer their friends, leave reviews and testimonials. Offer rewards for your best ambassadors.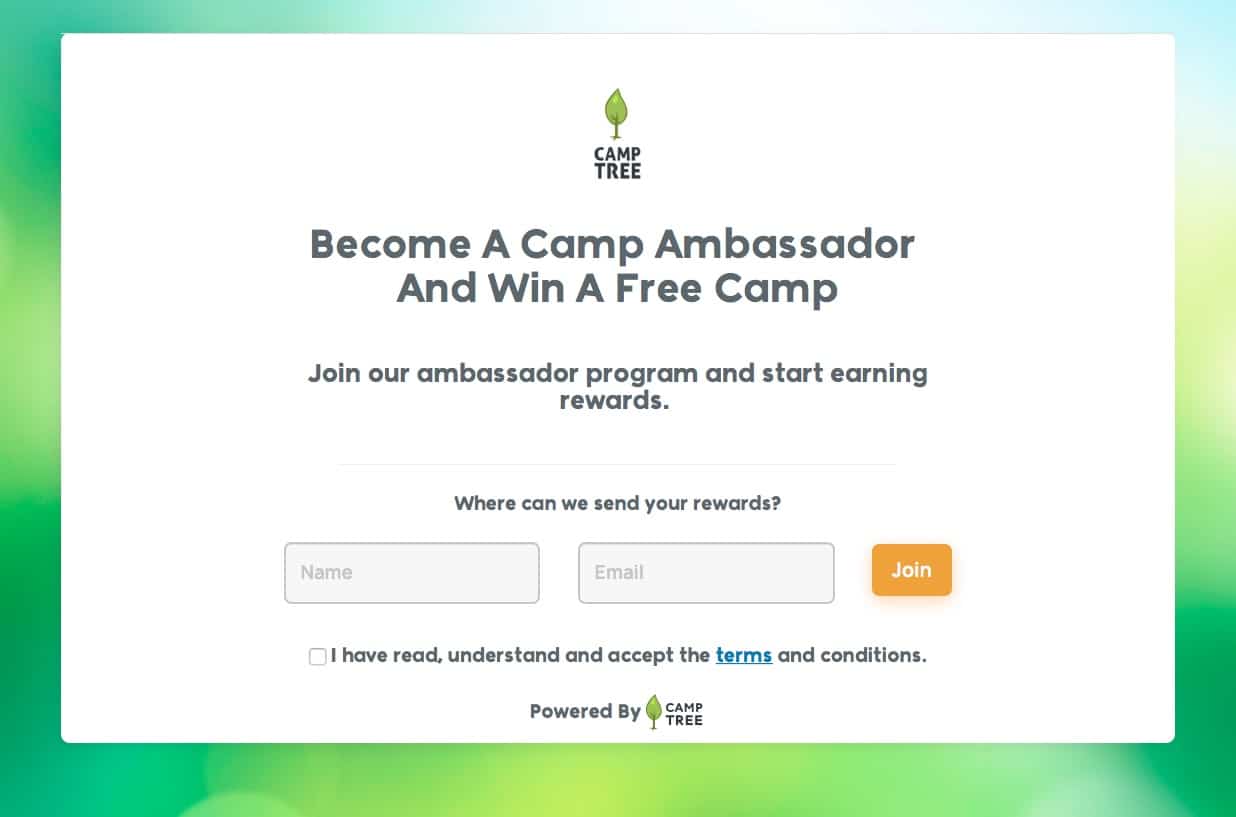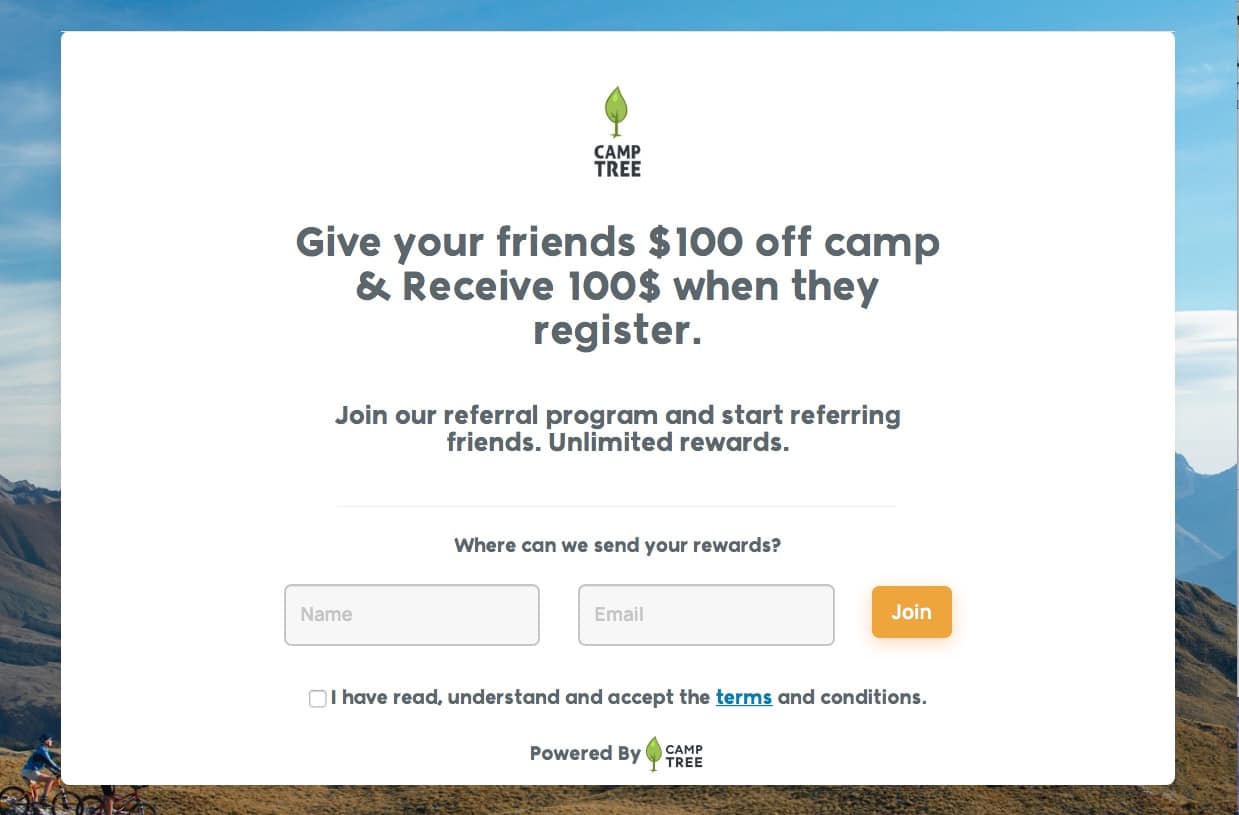 Simple and effective – offer incentives for families who refer their friends. Free camp for those who bring 10 friends.